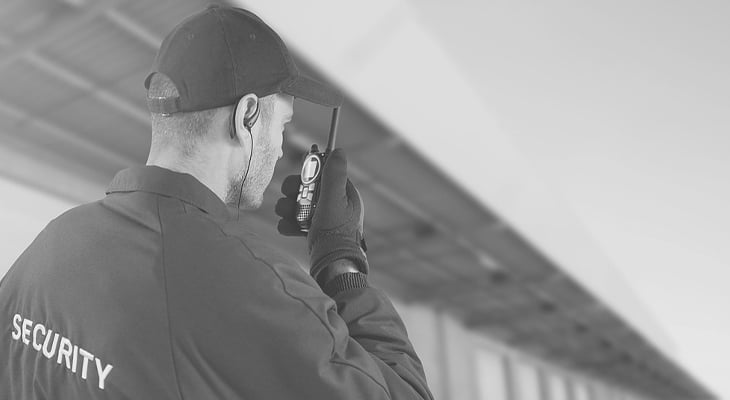 There are a multitude of factors that play an essential role in increasing the percentage of crime rates in any city or neighborhood. These may include certain external or internal factors, some might directly influence the rise in crimes while others might indirectly affect various communities. Most of them are often cited as a consequence of the soft justice system, poverty, poor parenting, and more.
There is a need to better understand the cause of a sudden or unexpected surge in crime rates to take the necessary steps at the right time.
In this post, we have enlisted some of the top factors that might be responsible for increasing crime rates and also address how hiring a professional security company might help.
Unemployment
According to some reports, a large number of adults and youngsters admitted to correctional facilities are unemployed. Persistent unemployment usually results in a sense of despair, particularly amongst young people. This causes expression of anger through theft, alcoholism, drug abuse and domestic violence.
Similarly, there's a high likelihood that unemployed people released after an incarceration term will return to crime. An unstable employment situation and failure in school can collectively contribute to continuing involvement of an individual in crime.
Additionally, the covid-19 pandemic resulted in unemployment at a larger scale. Hence, it is one of the reasons for the rising number of criminal activities. Moreover, for some communities who were already struggling with economic stability have now witnessed even worse challenges. Resultantly, scams and frauds in addition to traditional theft and burglary incidents have spiked.
Personal Grudge
Personal grudges are becoming more common as well. Recent studies show that individuals nowadays will go the extra mile over personal grudges to seek revenge. This might be a cause of underlying frustration that has built over time due to lock downs and unemployment.
For both residences and commercial areas, hiring vigilant security personnel from a reliable security company is a good way to ensure your security. These individuals are specially trained to deal with unprecedented situations.
Angry Ex-Employee(s)
Terminating employees can result in grudges. Although they are given due notice, some individuals cannot deal with the rejection in a mature way. Studies show that many angry ex-employees have taken a dig towards their employers for firing or terminating them even if it was on just grounds.
So an angry or deranged employee might plan to harm you, your business, or your brand's image. Installing security systems at the right places and hiring professional security services will help discourage offenders from executing their plans. In this way, you ensure your safety and that of your family and property. It will also help protect your employees and business reputation.
Unethical Competitors
If your new business is thriving in the market and overshadowing your competitors, not all competitors will take it positively. Their business rivalry might turn into contempt towards your success. So in an act of pure jealousy, they might attempt something out of legal limits.
Any attempt like theft and property damage such as wasting your raw materials or final products as well arson are possible ways someone might try to sabotage your business. To keep yourself and your business safe from such incidents, you must hire security professionals as soon as possible.
It is crucial to make all the necessary preparations beforehand because you may never know when and how you might be met with a criminal activity.
Hiring the best security guard company near you will provide you with plenty of advice and suggestions on keeping yourself safe from all potential threats and risks due to any changes in your professional or personal life.
About Us
GPS Security Group is a leading security service provider in Canada. We have a team of security personnel with the right training and efficiency to deal with any security threat. Contact us now for more information about our security services.