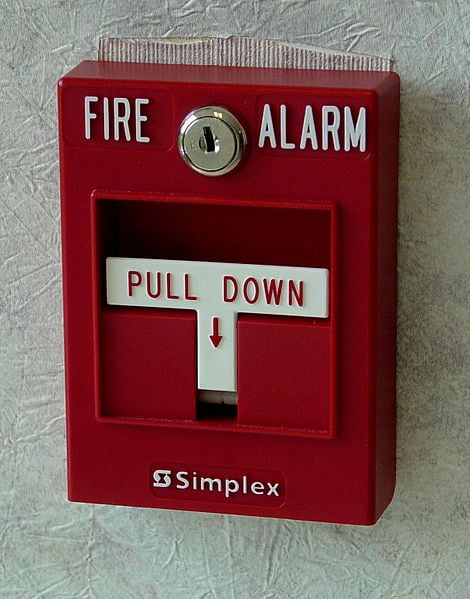 A fire alarm system is essential to raise and alarm in case of a fire. The fire alarm system is connected to fire detectors which detects fire and notify the alarm system. Some common types of fire detectors include smoke detectors, heat detectors, etc. It is necessary to install fire alarm system in every premise whether residential or commercial. So, when there's a fire, the alarm is raised and people are notified immediately to evacuate the premise or building. If you are considering installing a fire alarm system, then this article will help you to know more about these security systems.
It is Different From a Fire Protection System
You might get confused between a fire alarm system and a fire protection system. A fire alarm system is a part of the fire protection or control system. A fire protection has multiple other components such as fire detectors, suppression system, etc. All these systems work together to detect a fire, raise an alarm, and extinguish the fire.
Helps in Locating the Place of a Fire
If a particular area of the building has caught fire, the fire alarm security panel allows firefighting officials to know the exact location of a fire. This, in turn, can drastically reduce the amount of damage a fire can do as firefighting officials can immediately direct their attention to the base of the fire and extinguish it as quickly as possible.
It Should be Configured and Installed Correctly
When you buy a fire alarm security system, you should first ensure that it is right for your building. You need to follow the standards established when it comes to installing fire control systems. Furthermore, you should also make sure that the fire alarm security system is installed properly. The trained experts know exactly how to install such fire alarms. If an untrained individual attempts to install a fire alarm system, he may end up installing it in a wrong manner. An improperly installed fire alarm system may raise a false alarm or in worst cases, it may not raise an alarm when there's a fire. Therefore, you need to install and also carry out proper maintenance of this system to ensure it functions properly.
If you wish to install a new fire alarm security system in your vicinity or want to know more about fire security system, you should get in touch with a security company dealing with alarm systems. A security company can also customize your fire alarm security system as per your premise requirements.