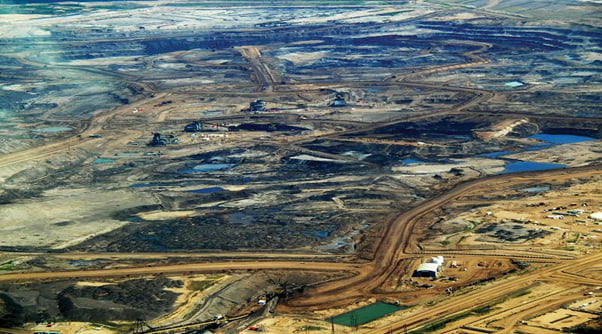 Oil sands are spread over a large area of land around Canada. The oil sands of Alberta are the largest ones to date. With the increasing global energy demand, these lands have become economically profitable. These businesses, their crew, staff, and expensive equipment are kept secure by camp security. Businesses opt for different camp security measures to insure their loss and investment as well. Let us know what camp security is all about.
What is Camp Security?
Camp security is a security system provided to the oil sands camps. Since the oil sands camp has a large amount of labour and expensive equipment, the camp security provides safety and security to these. The Oil Sands of Alberta, are expanded on a wide range of land that needs patrolling and security for the numerous businesses working there at all times.
Benefits of Hiring Camp Security
Location Security:

 Camp security has the right resources to create and maintain a secure environment. They create a safe environment for people to live on the oil sands. They provide protection from hazards and thefts taking place in the area.

Employee Protection:

 Considering your employees are investing a lot of effort in your business, the least you can do is to ensure their safety. With a huge amount of people residing on a large piece of land, it is necessary that there be a medical service present at all times. Anyone can fall sick anytime, and they require proper medical assistance, that the camp securities provide.

Fire Issues, Drug and Alcohol Patrolling:

 In a place covered with petroleum products, it is necessary for the area to be under high alert of fire alarms and other safety measures. The crowd of people in the area need to always be kept in check for drugs and alcohol.

Traffic Enforcement:

 This ensures the road safety and no breaking of traffic laws. The traffic patrol officers from camp security make sure to regulate the speed of the vehicles and any potential accidents. The officer also patrols around to make sure everything is under control.

Emergency Services:

 Every camp security must have proper functioning of emergency services. In case of emergencies, people can contact these services and get the issues resolved quickly.
Measures to Undertake
Guarding:

 Proper guarding includes more than one guard at the guard-post. At the entrance of the premise, the guards should check and make sure that the visitor is harmless. In case the visitor is carrying suspicious items, they should be immediately be reported.

Patrolling:

 There should be patrol officers moving around the entire premise to ensure that everything is normal and warn the officials if anything seems out of the ordinary. The officers must carry items that can temporarily weaken any suspicious being.

Warning: 

At the guard-posts, the guards should be able to communicate with higher authorities of the area and let them know of the on-going. They should be able to warn the authorities of any visitor and take the required actions.
This a summary of everything camp security is all about. Definitely, the business may have security policies, but these may not be enough in a place like Alberta with oil sands camps. Take responsible decisions by contacting a security company and securing your premises.