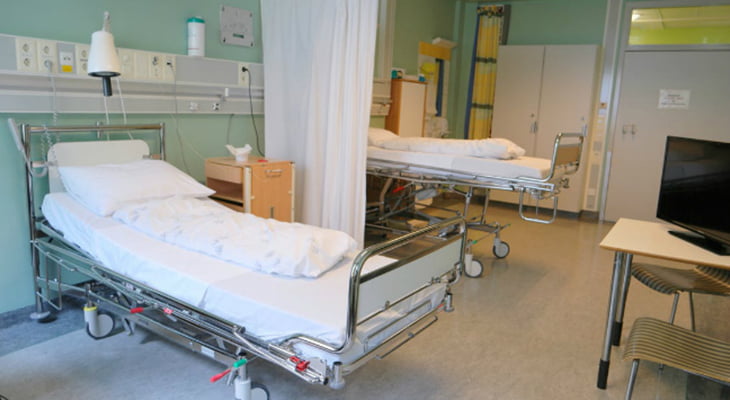 Security systems are imminent across any organization that currently exists. The reason is that almost every enterprise or institution holds enormous amounts of information or documents that need safety. When we talk about safety, healthcare facilities operate round the clock to provide safety and security to those in need. But while safeguarding people's health, these institutions, too, require security from intruders and other threats. Thankfully, current security systems have made huge leaps in ensuring safety and security. When we talk about the advancements, there are multiple ways of securing a healthcare facility with the assistance of electronic security systems. Some of the ways how electronic security systems such as CCTV cameras, fire alarms, smoke detectors, and access control systems help healthcare facilities are as follows.
1) CCTV Cameras for Increased Vigilance
Closed Circuit Television (CCTV) cameras help not only in keeping an eye on intruders but also in keeping an eye on the patients. In case there is a patient who is in a serious condition and requires attention, your guards or nurses can monitor the patient's situation even from far away. If the patient's situation gets critical, the healthcare staff can spring into action and solve the problem immediately.
2) Fire Alarms for Improved Security
Healthcare facilities usually consist of people who would not be able to move freely through the unit. In such cases, if a fire breaks out, there are high chances that the situation may become grim and there would be some casualties. This is where the fire alarms step in and help in improving the security of everyone in the institute. If a fire broke out in a particular area of the unit, then the fire alarm directly alarms everyone in the vicinity and also informs the fire department about the issue. This immediate action provided by the fire alarms helps in alerting everyone and minimizing the damage.
3) Access Control for Enhanced Privacy
In every healthcare facility, there are places that can be dangerous if entered carelessly. This is where access control cards come in handy as they ensure that an unauthorized individual cannot enter the area.
4) Smoke Detectors for Early Detection
Healthcare facilities often consist of chemicals that can result in a huge fire if mishandled. Smoke detectors can help in preventing such a situation. Smoke detectors are capable of detecting smoke in its smallest form. These detectors immediately raise an alarm to evacuate the building to save lives and minimize damage.
Apart from these systems, you can also opt to stick banners and signs of places where entry is restricted. This helps in ensuring the utmost security of the area. To further know how your healthcare facility can stay secure, get in touch with GPS Security Group.