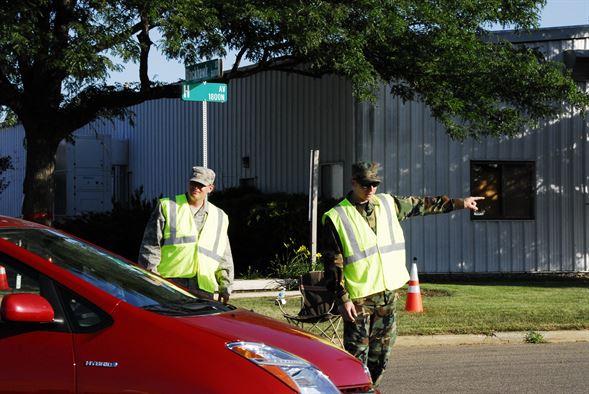 The amount of criminal activity has increased considerably in recent times and it surely calls for your attention. It is understandable if one is concerned about their security and wants to take up measures one did not consider earlier. Keeping a tab of the criminal activity is something that is out of hands but there are ways and means to keep crime away from your neighborhood. Securing your neighborhood could be the first step you could take to secure your city.
To help you start on your journey to a secure neighborhood, here are a few measures you could take:
Know Your Neighbors:
The first and foremost thing to do for your security is to step out of the house and know your neighbors. It barely takes a few minutes of your time to say hello to the neighbor. To know them better, one could have potlucks and dinners or something as simple as a tea once in a while. This would not only help you know them but would also make them your first emergency contact in time of need. Remember, a neighbor is much closer compared to the police station.
Use of Mobile Surveillance Units:
The benefit of a mobile surveillance unit is that they are hybrid and mobile. They have solar panels for power and they can easily be used during a community or local gathering as a temporary source of surveillance. An Edmonton security company or a GPS security group will offer this unit. A mobile surveillance unit offers a powerful method to keep watch over your neighborhood and keep it safe.
Establish Community Watch:
The other way to fight the criminal activity prevailing around your neighborhood is to establish a community watch. It is a very easy and social way to again interact with your neighbors to form local vigilance. One could take help of the local police station for guidance.
Assign Security Guards:
Having security guards in the neighborhood for a group of houses is another way to keep the crime away. One could have a community meeting and assign a security guard for every 5 to 7 houses. Getting a background check done of the security guards is highly important. As an Edmonton security company, we provide trained and experienced security guards along with various other security services.
Setting Up Alarms and Surveillance Cameras:
Security, like charity, also begins at home. While various measures can be taken on a community level, one should not forget to secure their homes individually as well. Setting up door lock alarms and surveillance cameras is a good step to avoid intruders from entering your home.
With the increasing number of crimes happening in the neighborhood these days, it is essential that one takes measures not just individually but also at a community level. By following the above-mentioned steps, you can keep a check on various activities in your neighborhood and ensure that crime is kept away.