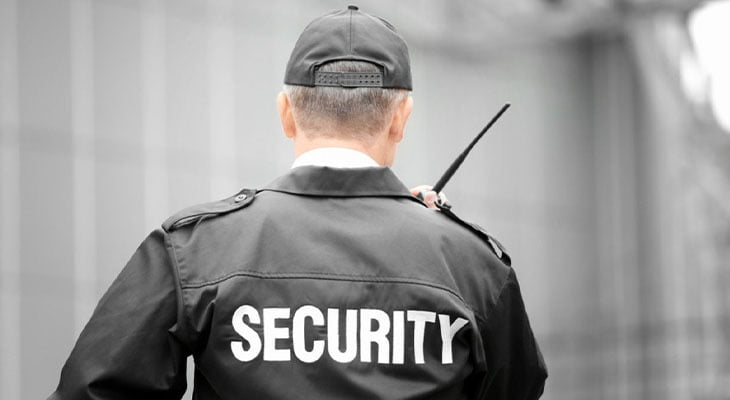 With the passing time, the crime ratio and other social elements have raised the significance of hiring security guard services. In the past, there were limited places where security personnel were inevitable. At present, people are facing too many situations in their daily lives. To handle such scenarios, the need to hire security companies' services is increasing every day.
In Your Office
If you own an office, you have many employees that work for you. At any moment, a situation may arise that could risk the security of your employees working in that office. Any clash between an employee or an outsider coming in and creating a scene need security guards to handle it effectively.
In Your Factory
A factory or an industrial facility is another place where personal clashes, machinery incidents, and other elements cause law and order situations. Labour unions and different groupings among workers may result in protests and strikes. To manage such incidents, you need professionally trained security guards.
Security guards are responsible to take care of any disputes that arise among people and protests against the employer. Other risky and threatening elements like fire, electric shock, slips, and falls also need professional security staff to protect people against these factors.
At Public Places
People from all walks of life come to public places. Every person is different and comes with their own personality. The purpose for which they come also varies. Everyone has preferences, likes, and dislikes. You never know when a fight or dispute may occur among two individuals or groups.
In a crowd, situations can escalate in a matter of seconds. Having a brisk, calculated, and practical professional security guard nearby can help control the problem before it gets out of control.
On Construction Sites
Construction workers are exposed to risks and threats all the time. Having the proper security measures in place is essential to ensure the security of construction materials, workers, and the other surrounding elements. Security companies appoint competent staff to ensure the safety and protection of all assets. Professional security guards take care of all factors that may endanger your construction site's safety and integrity.
In Hospitals
Hospitals and healthcare facilities also need security to monitor people's movement and activities coming in and going out of the building. They ensure that every person, car, and vehicle does not block the medical staff and ambulances' way to ensure patients' safety.
Retail Stores
Most incidents involving small crimes happen in retail stores. Shoplifters love to hit up small retail stores. Shoplifting small groceries and everyday items seem to be the most frequent phenomenon throughout the world.
Vigilant and trained security guards can observe, predict, and encounter any act of theft or robbery with efficiency. If a retail store does not have security guards in place, shoplifting incidents will go unnoticed. Shop owners may not immediately realize what went wrong and may not recognize the impact it has had on their business until they check their available stock and the financial state of their business at the end of the month.
Malls
Shopping malls involve expensive brands. The stakes for security guards and brand owners are higher than any other place. If someone is planning a robbery or a theft in a mall, he will come prepared. To counter an organized crime, you need to hire professional security guard services from the most reliable security provider to mitigate the situation and minimize loss.
GPS Security Group ensures hiring only the best security guards and trains them to handle all possible situations with professionalism, agility, and efficiency. We ensure that your property and belongings are protected and secured from any possible thefts and damage. To get in touch with us, click here.