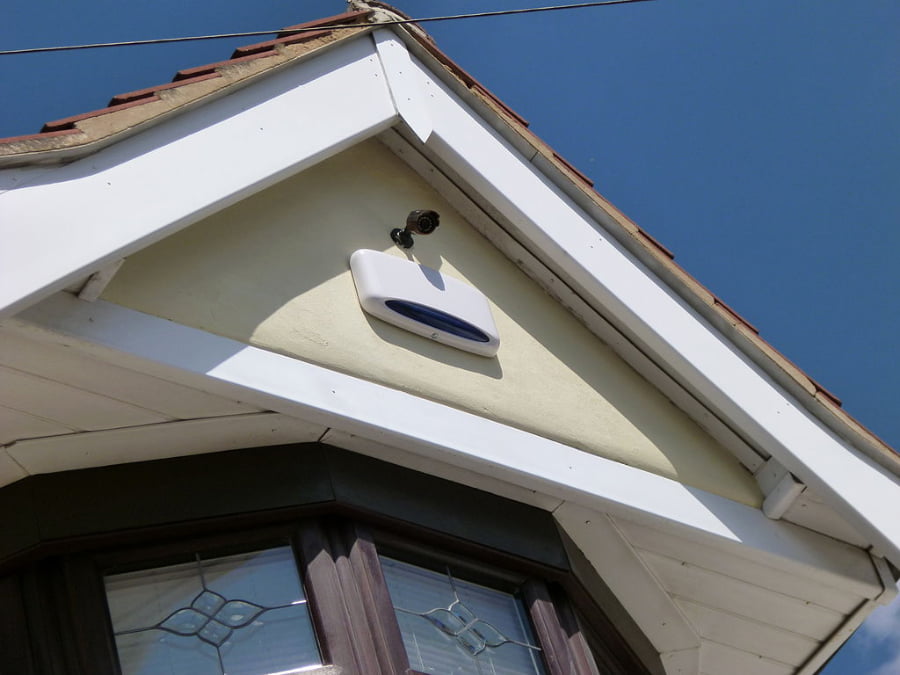 Renovating your house can be somewhat of an ordeal. It is a period of unorganized, messy chaos within your residential premises that makes it hard for you to keep track of things. This makes the renovation period an ideal time to consider or reconsider your home security. Having a home security system in place when your house is being renovated will allow you to relax without having to worry about the safety of your property. When all your household objects are being moved around, parts of your house are being torn down, and a number of workers and tradesmen are scurrying around your house, it will help to have a system to secure your valuable belongings. You should also use this period as an opportunity to re-assess and upgrade your residential security. Following are a few reasons for you to consider home security while thinking of renovating.
Home Security During Renovation
As mentioned above, renovation involves a lot of reshuffling and movement of people and things throughout your residence. This leads to a lot of potential opportunities for damage and loss of property through accidents or thefts. Here's how a home security system can help during the renovation.
Controlling Outsider Access: Renovation generally requires the involvement of a number of people who may be working with different contractors. This leads to a difficulty in monitoring everyone who comes in and goes out of your property, making it easier for thieves to enter your property. To prevent this, having security cameras and having dedicated security personnel will allow you to restrict access and control to who enters your property.
Monitoring for Accidents: Renovation sites, due to the involvement of different types of power tools, have a high risk of accidents. Such sites are especially prone to fire and hence, all renovation projects are required to have a fire safety plan to comply with the Alberta fire code 2014. This necessitates the deployment of monitoring systems consisting of cameras and smoke detectors that ensure the safety of your property and the people working on it.
Securing Your Assets and Resources: During renovations, although you and your family relocate temporarily, you cannot move all your belongings out of your house. Having a security system installed by a security company will ensure your household belongings are left undamaged. This will also allow you to monitor and secure the resources that are being used for renovation, and prevent unnecessary losses.
Home Security Post-renovation
Since renovation involves making structural changes to your residence, it is a good time to incorporate security system changes for the following reasons:
Upgrading Home Protection: Renovations made to your house should be accompanied by ramped up security measures to ensure that your renovated property remains undamaged for long. Regularly upgrading your security measures is an essential part of home maintenance as is not only enhances the protection of your assets but also makes your house safer for your family.
Concealing Security Systems: Now you know that it is necessary to have a well-equipped security system to protect your house. However, you also don't want your house to look like a maximum security prison with all the security systems distinctly visible to anyone who approaches your property. Installing security systems during renovation will allow you to integrate the security systems into the design of your house, and will maintain the aesthetic appeal of your house.
Increasing the Resale Value: Having a well-furnished house with the added protection of an advanced home security system boosts your property value. This will fetch you higher bids in case you decide to sell your house in the future.
As you can see, a home security system provides you with numerous benefits both during and after renovation. Keeping this in mind, you should contact an experienced security company to get reliable home security systems.