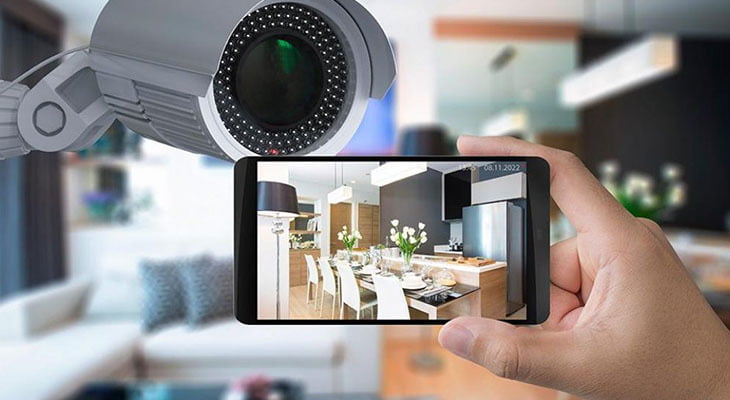 Cellular security cameras are a suitable replacement for traditional wireless security camera systems requiring a d network for data transfer. Unlike its counterparts, which need a dedicated internet connection, a cellular surveillance camera sends video signals using a mobile network. This makes them an ideal security solution for those locations that don't have internet and power sources.
Remote cellular security cameras are best for use in areas where a strong WiFi signal, ethernet, or an electrical power source is unavailable. These cameras can effectively work with a 3G/4G/5G network and are perfect for use in construction sites, farms, boats, cabins and sheds, RVs, warehouses, hotels, and more.
Now, let's talk about some of the top advantages of using cellular security cameras:
A Safer Mechanism
Traditional monitoring systems like wired mechanisms can easily be hacked, not to mention intruders can easily deactivate them within seconds. Wireless cameras can also get hacked through their internet connection. This means that both of these options have their fair share of drawbacks.
Homeowners and businesses can overcome security risks by utilizing cellular security camera systems. These systems run on a similar network as your smartphone, which makes it difficult to hack. Besides that, they're battery-sourced and can be used even during power outages.
When searching for a mobile solution, always look for a security system provider whose cellular security camera app is protected by a password that you can set to your liking. This way, you'll be sure that connection to your security camera is secure.
Enhanced Flexibility
Batteries power the majority of cellular security camera systems, while some are powered by solar energy. This means that neither electrical outlets nor WiFi networks are required to run these mobile surveillance video cameras. This way, you place these security systems anywhere you want and access the battery-powered cellular cameras.
The best thing about these mobile security systems is that you can always take down your cellular security cameras and place them at a new place as per your safety requirements.
Easy Installation
These cellular devices can be set up all by yourself in no time. All you have to do is power your outdoor/indoor mobile security camera and insert a sim card. After that, you have to download the customized application as provided by the camera manufacturer. Once you've installed the cellular security camera app, you can easily access your cameras to keep everything monitored on your property.
Effortless Remote Viewing
Mobile security applications and home automation systems are two of the most critical security innovations today, and cellular security cameras can easily integrate with these technologies. As these cameras utilize cell phone service, you can easily stream a live feed on your smartphone from anywhere in the world.
Traditional wireless surveillance systems that come without the facility of internet connection have no use when you're far away from the property and want to watch live streaming of your security camera feed remotely. Fortunately, cellular security systems won't disappoint you in this regard as these come with remote cam app features.
As mentioned before, these mobile cameras with cellular service will allow you to watch the live feed on your smartphone anywhere, even without WiFi or power source.
GPS Security Group offers leading electronic security and video monitoring solutions throughout western Canada. To learn more about our security services, visit our website, or contact us for customized service.