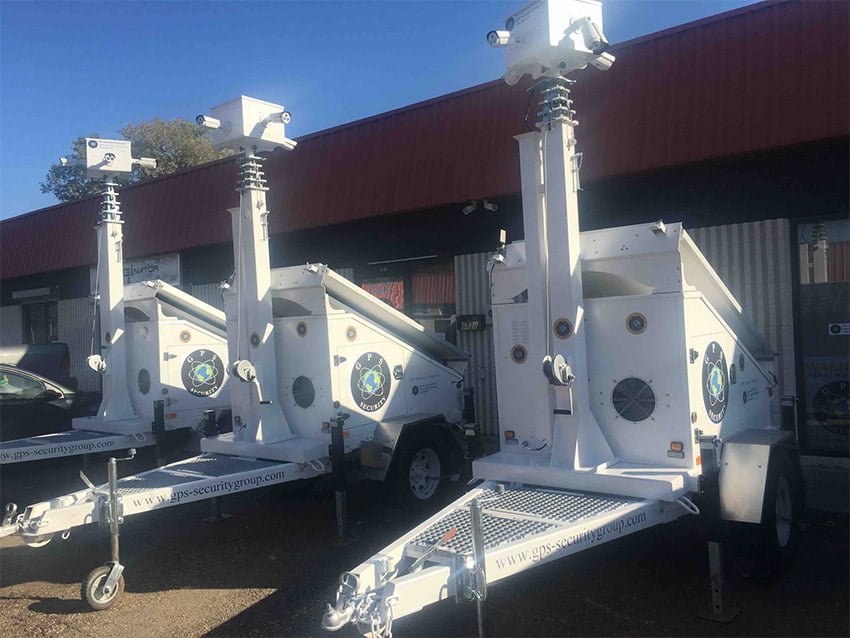 It's really important to ensure the operations in your warehouse function flawlessly without any delays. A security breach can affect your business. Warehouses are often easy targets for burglars, as they can steal many items at one go.
Also, there are times when a warehouse personnel sneakily takes away a few items for personal needs. Only when you have security systems installed in your warehouses, you will be able to easily control theft and maintain discipline within the premises.
Some warehouses are so colossal that they need to employ a number of security guards along with security systems. Our mobile surveillance trailers are best suitable for warehouses. These trailers come with high-definition video cameras that help you monitor certain areas inside and outside your warehouse. Here are some benefits of having mobile surveillance units for your warehouse:
Advance Security Measures
Mobile Surveillance units are extremely beneficial for warehouses as they add an extra layer of security to the overall security. These units have high definition video cameras that can easily record multiple locations at the same time.
Employing a couple of such mobile surveillance units outside your warehouse can act as deterrents to burglars. These units are really effective in preventing crimes.
Never Miss Out a Thing
Even when there are a number of security guards stationed at various entry and exit points, criminals still tactfully find a way to break-in and steal everything they can. When it comes to mobile surveillance units, there is usually one security professional who monitors all the activities. Even if the security professional misses out to spot any criminal activity, they can always check the recordings to find the culprit.
Deter Criminals
Warehouses are always stocked with goods for various distribution or packaging purposes. When people are busy carrying out their regular operations in the warehouse, burglars easily find their way and steal everything they can. When you deploy mobile surveillance units outside your warehouse, they along with security guards deter criminals and keep criminal activities at bay. Security personnel who monitor these units need to be extremely attentive to identify criminals or burglars way before they make their first move.
Our mobile surveillance trailers provide a flexible and energy efficient surveillance solution. They are the MSU HYBRID offering total flexibility for temporary remote video surveillance. These units are powered by solar panels for clean operation with an environmentally friendly diesel generator to recharge batteries during cloudy or rainy days. To know more about our security services, get in touch with us today!