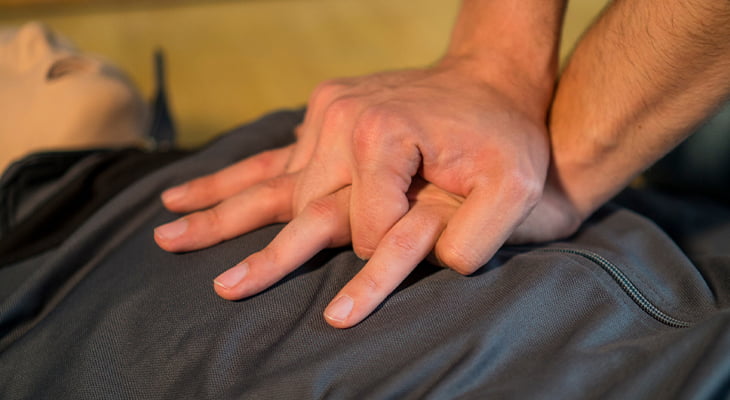 First aid services have been and are a basic necessity for any workplace. Even the most basic first aid knowledge can help save a life when a person is unresponsive or not breathing. Recent stats have shown that only 16 percent of people worldwide have the training to deal with life-threatening situations.
An emergency/CPR (Cardiopulmonary Resuscitation) service can play an effective role in such cases. Even if your employees don't have the necessary training for first aid or CPR, you can hire a company that offers emergency/CPR services. Hiring such services can be of great benefit to help save lives in dangerous situations.
Let's read more about the benefits of emergency first aid/CPR services within the workplace.
They Respond Instantly
One of the greatest benefits of hiring security guard services or emergency first aid/CPR is that they are responsive. A professional security company will know how to respond to such situations immediately. Having a security company with emergency CPR services can minimize death rates, hazardous incidents and similar situations in workplaces.
They Are Trained
Another benefit of a professional CPR service is that these guards are specifically trained to provide emergency first aid. They are trained in Emergency Medical Systems and know how to perform CPR on children, infants, and adults. Such services require a professional CPR certification and its tests include both written and skill tests. You can contact a national training agency to allocate a trainer for your area if you want to get a certification in CPR.
They Are Taught To be Calm
Since emergency first aid/CPR individuals have received training specifically for emergencies, they know how to react in such situations and remain calm. Panic and anxiety can cause further damage. However, professionals will know how to handle matters by maintaining order in their environment.
They Include Numerous Services
A security guard is responsible for performing numerous tasks to help keep employees safe. They protect the area from intruders and others and help people with evacuation as well as health issues. The services of an emergency first aid or a CPR service might include:
Respond as a "team" to an adult or child emergency
Severe allergic reactions (Anaphylactic Shock) Asthma, hyperventilation, panic attacks, chest injuries
Secondary Survey Head & spinal injuries
Shock & bleeding (also includes minor cuts, scrapes, bruises, amputations, impaled objects, and bleeding nose)
Fainting
Seizures
Heat stroke, Heat cramps
Muscles or joint injuries
Gives Employees A Sense Of Security
An emergency security company with first aid services gives you and your employees a sense of safety in emergency situations and improves the company's values. Hiring the service of a first aid or CPR service can help you build trust with your employees and make them feel valued. This can greatly reduce turnover because if your employees feel that their services are valued in the company and get what they deserve, they will think hard before shifting to another job.
About GPS Security Group
GPS Security Group is one of the most professional security companies in Alberta, BC, and other parts of Western Canada. We offer uniformed security guards with first aid training and CPR certification offering professional services whenever or wherever you need them. We cover workplaces, events, and many others to help keep everyone safe. Contact us for more information.