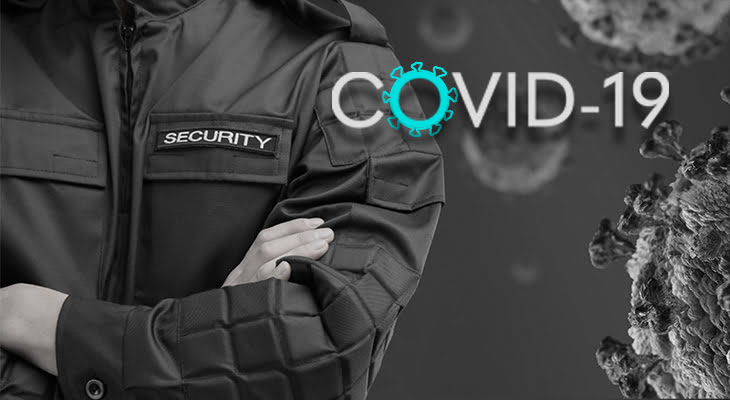 When talking about event security guards and their responsibilities, their responsibilities are different from the security guards protecting a building or factory premises. An event is a temporary gathering, and the stakes are different. It's more unpredictable and demanding, especially during the COVID-19 pandemic.
Even if there are not as many events and gatherings going on, it's always relevant to discuss the extra responsibilities event security guards have to perform during this virus outbreak. You may be thinking that in some countries, the virus is dying out, this does not mean that we should not be careful anymore. We must follow all the precautionary measures to avoid people from relapsing to the deadly virus. Event security guards have some new things to do when guarding an event.
Assure social distancing
During the pandemic, the most important thing for event security guards is to ensure the participants of the event are abiding by social distancing guidelines. If the event security guards are doing their duty correctly, they will ensure that social distancing is maintained and the spread of the virus is mitigated. When people practice social distancing, the event will continue smoothly and safely without threat of people getting sick.
Make people sanitize their hands
Another duty of these event guards is that they are responsible for people sanitizing and washing their hands when entering and departing the venue. Practicing regular sanitation is crucial for preventing the spread of the virus through inevitable handshakes and contacts through other means. Whenever someone with contaminants on their hands, picks up a cup of tea or any other thing and passes it on, the virus can spread.
Prevent brawls
Event security guards have to do their best to avoid possible brawls. Brawls disrupt the event and endanger people coming in close contact with each other. The security guards need to be vigilant and keep their eyes and ears open to monitor every corner of the venue. This enables them to take necessary action before something happens. Guards have to make use of their intuitions and predictive capabilities to prevent such situations that cause people to come close to each other in an event.
Require the use of face masks
Event security guards have to ensure that people wear masks to prevent the spread of deadly viruses. People are provided with masks and guided by security guards to wear them and get new ones if available at the venue. Making them realize the need to keep their masks fastened properly – their mouth and nose should always be covered. Wearing masks can significantly reduce the chances of the virus spreading from one person to another.
Keeping an eye on people showing symptoms
The additional duty of event security guards during the coronavirus outbreak is to keep an eye on coughing, sneezing, or other symptoms that resemble COVID-19 symptoms. This way, if they spot anyone with these symptoms, they can request that person to keep a safe distance from others or not allow them to enter the venue.
GPS Security Group offers security services, including event security guards, who can take additional responsibility to ensure the safety of the people participating in an event. They are qualified and experienced to balance between their basic job descriptions and the additional tasks they have to perform during this pandemic. Get in touch with us by clicking here.