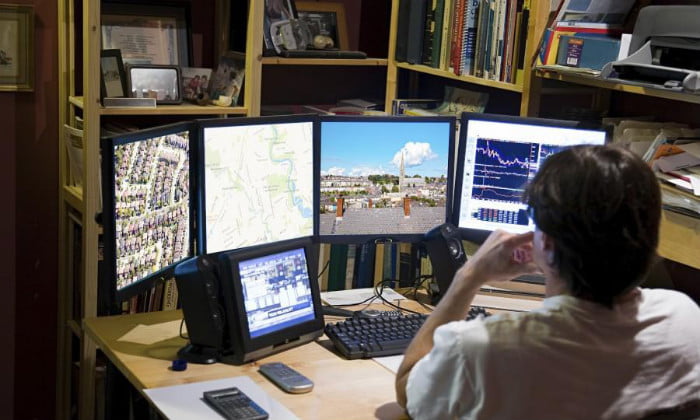 Neighbourhood crime reduction is the responsibility of everyone. Working together can help to decrease the amount of crimes in the neighbourhood. There are numerous ways to keep your neighbourhood safe from crime. The basic steps to reduce crime in the community would be to keep your own homes safe and eliminate the spots where an intruder might hide.
A Calgary home security company along with a Calgary alarm company can play a vital role in neighbourhood crime reduction. Here are some advanced tips that can prove beneficial for businesses and home owners in securing their neighbourhood.
Neighbourhood Watch
Neighbourhood crime reduction can be done through a neighbourhood watch program. This is the best and the most effective way of reducing crime in the community. It involves people getting to know each other and working together to combat crime in their area. Under this programme, residents of the community are organized into various groups to keep a watch for crime in the neighbourhood. The groups are dedicated to keeping the community vigilant and collaborating with the police authorities to reduce crime.
Measures such as video surveillance and alarm monitoring can be very effective in neighbourhood crime reduction. Video surveillance records 24/7 and gives you complete security. Alarm monitoring, on the other hand, gives you alerts of any thefts, in turn, enabling more protection to you and your community.
Crime Stoppers
To build full proof security in your neighbourhood, hiring a security guard from a Calgary home security company is an effective means. The availability of an on-duty security guard increases the level of security in your community and restricts entry of any robbers or criminals as there is a fear of getting caught. The security guard is responsible for keeping an eye out for criminal activities and informing the police. The alarm response security guard service provides quick help when an alarm event is recorded and helps in the neighbourhood crime reduction.
Patrol Security
A mobile patrol security unit covers ground in an efficient and quick manner. The movement of the patrol security unit is tracked by GPS technology. This way, you stay aware of where they are currently located and even track their response time to an alarm. Patrol security is one of the most efficient ways to keep your neighbourhood secured from vandals and thieves. It works in collaboration with the Calgary alarm company that provides information about an alarm event and reciprocates instantly providing great results.
Though crime cannot be completely stopped. The above steps have proven to be the most helpful ones in neighbourhood crime reduction. Follow these steps to make your community safe to live in.