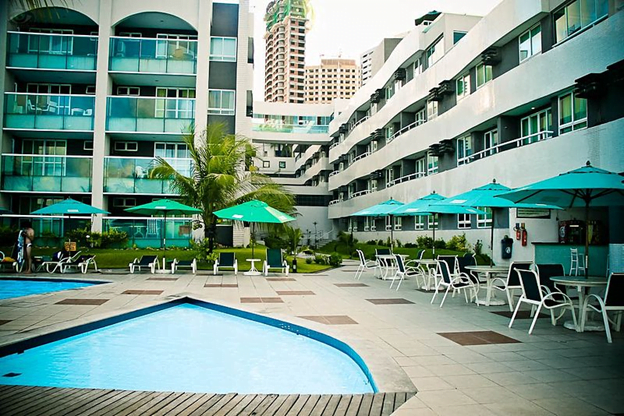 From client meetings to casual family outings, people visit hotels for multiple reasons. During their stay at your hotel, they expect a peaceful and relaxing atmosphere. Therefore, to provide them with a pleasant experience at your hotel, you may offer the best services. At the same time, it is important that you consider the security of your customers and follow these hotel safety tips mentioned below.
1. Trained employees
Your employees such as room service staff, managers, receptionists, and attendants are always the first point of contact for your guests. If there is any problem with your hotel, the guests will contact them. To make sure that your employees are capable of handling your guests during emergency situations, your staff should be well trained to manage emergency situations. You can train your staff by conducting mock drills, conducting seminars on how to handle emergency situations, etc. By doing so, you can ensure that whenever an emergency situation arises, your employees can interact with your guests and manage or solve the problem.
2. Install security equipment
You should install the following security tools.
    1. Security Cameras
Security cameras are one of the most commonly used security tools. You can place security cameras at multiple locations in your hotel. These locations can be your main entrance, the lawn area, corridors, play area, restaurants, and other public places. You can remotely monitor the activities in each area to ensure that your guests are safe.
    2. Alarm systems
Alarm systems are needed so that it can identify fire or leakage of harmful gases and notify the concerned authorities. You can even install alarm systems for restricted access. Alarm systems or emergency alarm buttons can be placed at a reception center so that in case of an emergency the receptionist can hit the emergency alarm button and alert the local police.
   3. Smart locks
You can have smart locks for your hotel rooms. These smart locks are secured with the assistance of electronic card keys. The electronic card keys are instrumental in ensuring that only the people with authorized keys can access the rooms. You can always
update these electronic locks
to enhance the security for your customers.
3. Mobile patrol
If your hotel is spread across a large area, you need to ensure that security guards cover every corner of the premise. Therefore, you can have mobile patrol security to cover a larger area of the premise, especially at night. Apart from these security measures, you can deploy security guards at specific points in your hotel, keep secluded areas well lit at night, etc. For more information on how you can make your hotel secure,
get in touch with a security company.